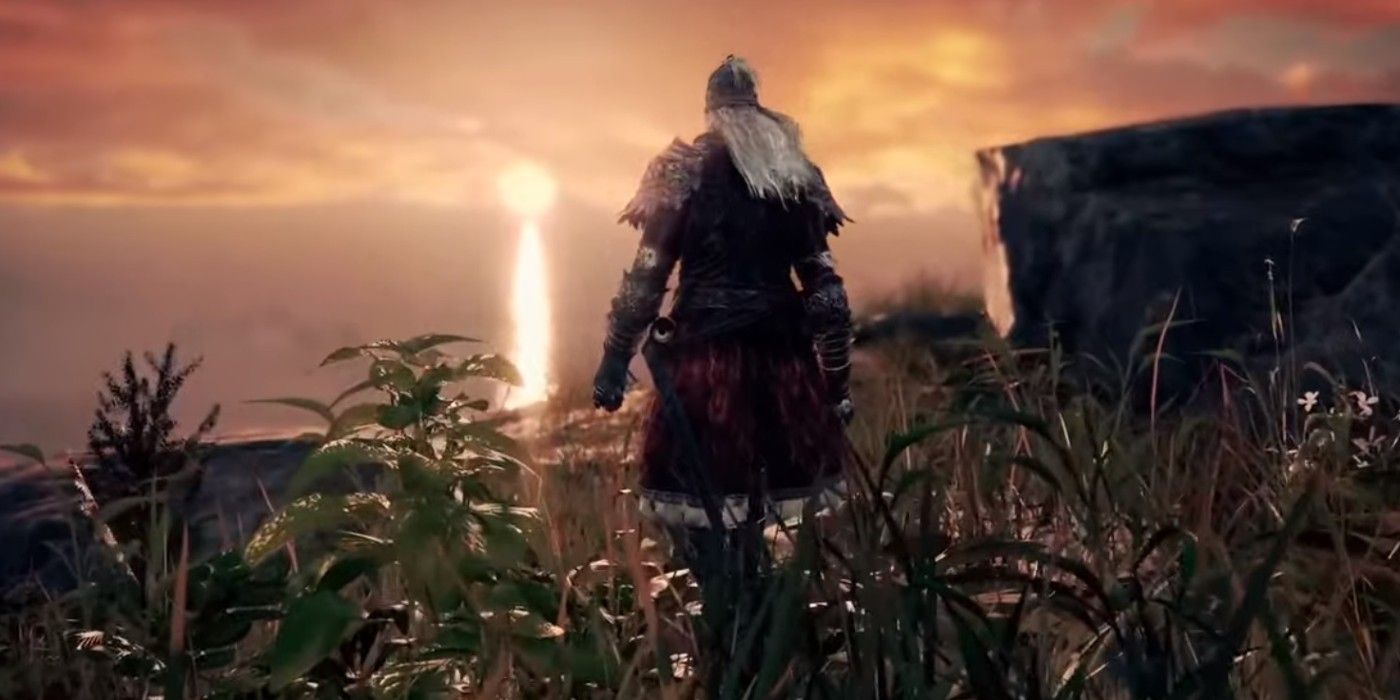 It's been a long time coming but a new trailer for FromSoftware's Elden Ring has arrived, allowing players can see what the next Soulslike will bring.
Fans of FromSoftware games are likely breathing a sigh of relief, because Elden Ring has finally been shown once again – combat, bosses, areas, horseback riding, and all. It's been a long time since the game's initial reveal – time which has felt much longer to some thanks to the continued radio silence about Elden Ring's current status – but Soulslike players now have a reason to get excited about the company's next release.
FromSoftware is likely aware of the amount of hype which has built up around Elden Ring's development. Dark Souls 3, Bloodborne, and Sekiro: Shadows Die Twice all tweaked and twisted the Soulslike formula the company began crafting in Demon's Souls, and each new entry has been met with more and more excitement from the gaming community at large. While most players have their own particular favorite flavor of FromSoftware's combat, nearly all of them can agree that each entry is polished and of high quality – even if they are overly challenging to some at times.
Related: Elden Ring's Biggest Enemy At Launch Is Hype
Thankfully, Elden Ring's level of polish looks to be no different, and it will be coming on January 21, 2022. A recent, long-awaited trailer for Elden Ring showed off some of the game's story, areas, and characters, as well as a LOT of gameplay. Check out the new Elden Ring gameplay trailer in the official Summer Games Fest stream below:
Of course, given that it's been so long since any news about Elden Ring has been released at all, it is likely that in the coming days and months players will break down every aspect or angle of Elden Ring's new trailer for any story and gameplay information they can find. FromSoftware titles are known for their in-the-background style of storytelling, and given how little is currently known about Elden Ring's lore and world many are likely anxious to figure out what the developers have crafted this time.
It's not just the pedigree of FromSoftware that has people excited about Elden Ring, though. George R. R. Martin, the author best known for the creation of The Song of Ice & Fire series HBO's Game of Thrones was based on, has also been helping to create the lore and backstory of Elden Ring's world. Judging from the recently revealed gameplay trailer, Elden Ring looks to be bringing the best of all its contributors together in one package, and hopefully fans won't have to wait multiple years to get to see it on screen again.
Next: How Elden Ring's Magic Should Differ From Dark Souls
New LOTR Movie Announced: Anime Prequel Set 250 Years Before Trilogy
About The Author
Share this news on your Fb,Twitter and Whatsapp